AUTO TRADER FRAUDSTERS - AUTO TRADER SCAMS - SCAM AUTOTRADER
Specialist automotive repossessions & marine recovery agents in Spain
.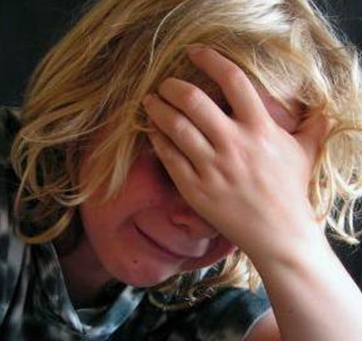 This little boy's Dad got duped by an online fraudster on a car sales website.

His Dad has started drinking again and he has not been to work in a week, his Mum has not stopped crying as she had borrowed the £5'000 from the Bank and wants to leave his Dad.

Online fraud is real, online fraud must be prevented, online fraud wrecks families.

Have you been conned on www.autotrader.co.uk ? We want to hear from you.
.
VRS SPAIN has contacted Autotrader on 228 separate occasions advising them how to STOP these fraudsters ripping off and conning there visitors, so far all of our suggestions and comments have been ignored.

They have been;

A person to physically check every new adverts photos. IGNORED

A piece of software that authenticates the fraudsters fictitious telephone number as used by Ebay and Google. IGNORED

VRS internet fraud prevention team can monitor the website and identify fraudsters 24 hours a day. IGNORED

This is how Autotrader responds to our e-mails it is criminal that they are allowing people to be conned and scammed on the autotrader website.



Hi

Just found another load of fraudster's on your website you need to remove these before somebody looses there money!

Why not contact www.vrsspain.com we offer website monitoring services!

Best

Jeremy

Direct +34 618585051

This is what Autotrader said -

Dear Customer


Thank you for your e-mail.

I have removed the advert from our website as I have concerns in regard to the adverts authenticity.

If you have already entered into any transactions with the seller, please contact our Legal Compliance Team on 01925 294614 or 0845 345 3450.

When considering to purchase a vehicle please ensure you have visited our online Safety & Security centre http://www.autotrader.co.uk/safety_and_security/ and reviewed all the advice offered.

Our advice to motorists who are buying a car, is to follow a few simple steps:
Vehicle check

If you do one piece of research, do this. A vehicle data check is the smartest investment you will make when buying a car. The check will reveal if the car has been reported stolen, has outstanding finance on it, has been written-off or scrapped, and what the full spec of the vehicle should be.

Seeing the Car!
You should never buy a car without seeing or driving it first! Make sure you're fully insured to drive the seller's car, and take evidence of this with you.

The payment
Never wire money abroad – it is almost always a 'fraudulent' seller. Pay for the vehicle when you are collecting it from the seller. Get a receipt for any payment you make, especially if you're paying cash. Get two copies - one for you and one them. Make sure the car's details and the seller's address are on both, and that both copies are signed.

Vehicle Valuation
Check the market value of the vehicle.
If it looks too good to be true, it probably is.

The visit
Always visit the seller at their home address. Don't arrange to meet them at a motorway service station, a lay-by or any other address aside from the one where they live. Check the address is the same as the one listed on the V5C document.

Take the original advert with you, plus the notes you made during you phone conversation will the seller. This will enable you to check details like mileage and tax are the same as you were told during the call.

The paperwork
You must see the V5C document, the service history, the MOT. Everything must be present and correct, or you should walk away from the deal.
Make sure all the documents are original – don't accept photocopies.
Examine the logbook (V5C) carefully. Check the seller is the recorded keeper in the V5C. If not, they're not legally entitled to sell you the car. Check the registration number is correct, as well as the vehicle identification number. Lots of dealer stamps in the logbook means it's likely the car is well maintained. It's always worth calling the garage to check they did carry out the work.
The DVLA has released stolen V5C document reference numbers as follows:
-BG8229501 to BG9999030
-BI2305501 to BI2800000

Checking the car
Look under the bonnet and check the vehicle identification number (VIN) is the same as that on the V5C. The VIN number is commonly found on the chassis, on the windscreen or on the floor by the driver's seat.

If you require any further assistance please do not hesitate to contact me.

Neil Jarvis
Legal Compliance Officer
Auto Trader Digital
Tel:01925 294614
Fax:0845 071 0484

AUTOTRADER COULD NOT CARE LESS!

WE WANT TO HEAR FROM YOU IF YOU HAVE BEEN A VICTIM TO SCAMS ON AUTOTRADER.
AUTO TRADER FRAUDSTERS - AUTO TRADER SCAMS -
SCAM AUTOTRADER
- SCAMS ON AUTOTRADER
ONLINE FRAUD CAR SCAMMERS ON AUTOTRADER - THEFT AND CON ON AUTOTRADER
SHIPPING FEE BIGERIAN FRAUDSTERS ON AUTOTRADER - BEWARE OF FAKE ADVERTS FOR CHEAP CARS ON AUTOTRADER
AUTO TRADER FRAUDSTERS - AUTO TRADER SCAMS - SCAM AUTOTRADER

AUTO TRADER FRAUDSTERS - AUTO TRADER SCAMS - SCAM AUTOTRADER

Selling a car on online? Chances are you've had plenty of interest but perhaps not from genuine buyers. We reveal a scam that all sellers should be aware of.

When Tom Bennett put his car up for sale on Auto Trader three weeks ago he expected to receive a few calls and emails from interested buyers.

In fact, he's been bombarded with messages, but sadly they're practically all from fraudsters.

In the last three weeks, the 28-year-old from Bristol has had no less than 15 emails from scammers enquiring about his car.

And a bit of online research proves he's not the only one getting this sort of response to online ads: motoring forums are full of people reporting the same problem.

Tom said: "I can't believe how many emails I've had. To me they're obviously fake but to some people it might be an easy way to lose a lot of money.

"I've had more than 15 and only one genuine enquiry. It's put me off selling online to be honest."

How it works

The con operates as follows: a "buyer" contacts you expressing an interest in your car (or whatever you're selling: the scam exists on websites other than Auto Trader).

Commonly, the emails are littered with grammatical errors, are oddly phrased and the buyer is most likely to say he or she is out of the country.

They then go on to say they want your item but can only arrange payment via PayPal.

They'll ask you to give your PayPal details or set up an account. Once you've done that, you receive a notification that you've been paid for your goods. In fact you've been overpaid.

Subsequently you are asked to send the difference back via Western Union or some other online payment method – but as you do so, the fraudsters reverse the PayPal transaction, leaving you hundreds or thousands of pounds out of pocket.

Alternatively, the scam works by someone collecting the car, or whatever you're selling, then raising a dispute with PayPal that the goods haven't been received. PayPal can then take back the money from your account.

Here's an example of one of the emails Tom received:

I really want this item to be a surprise gift for my son so i won't let him know anything about the item until it gets delivered to him,i am sure he will be more than happy with the item.I insisted on paypal because I don't have access to my bank account online as i don't have internet banking, but i can pay from my PayPal account,as i have my bank a/c attached to it, i will need you to give me your PayPal email address so i can make the payment as soon as possible for the item and pls if you don't have PayPal account yet,it is very easy to set up, go on www.paypal.com and get it set up ,after you have set it up i will only need the e-mail address you use for registration with PayPal so as to put the money through.I have a pick up agent that will come for the pick up immediately you have receive the payment in full.please get back to me with your last price?


This type of email is widespread online and Auto Trader says it is aware of the problem.

Helena Fearon, director of risk and compliance at Trader Media Group, which owns Auto Trader, said: "Cybercrime is highly organised crime and it's growing year on year with fraudsters presenting increasingly sophisticated techniques to hijack customer account credentials.

Highly sophisticated? There is nothing sophisticated about placing a false advert with a false phone number on Auto trader these fraudulent adverts keep on appearing they are very easy to spot as they generaly have an e-mail address on the photo of the temptingly cheap car. Here are some examples taken from the Auto Trader website.

"We have a dedicated Safety & Security area on the Autotrader.co.uk site offering advice about buying and selling vehicles – consumers can also report any concerns via this page to the Customer Security team.

"In addition we are founder members of the Vehicle Safe Trading Advisory Group, working with industry leaders and law enforcement to drive down online vehicle-related crime." Why will Auto Trader not accept responsibility for the adverts on its servers? Why will Auto Trader not face up to the fact that they are providing a platform for fraudsters?

Online scams are nothing new but asking for PayPal details seems to be the most common method to swipe cash from unsuspecting sellers.

How PayPal works

PayPal exists to help you buy and sell online without having to share your details directly with the buyer/seller. PayPal passes your money on, effectively acting as a middleman.

But, if something goes wrong, it's then up to PayPal to settle the dispute. Although PayPal offers a "Buyer's protection" scheme and a "Seller's protection scheme" the benefit of the doubt seems to favour the buyer.

Put simply, if you sell something online and the buyer contacts PayPal and asks for their money back, (either claiming the goods were faulty or not received) PayPal could agree to refund the money without even checking with you whether you sent the goods and without validating the claim.

We spoke to PayPal, which says it's aware of this type of email scam.

A spokesman said: "We offer separate protection for both buyers and sellers and both offer different levels of cover.

"It's easy to have a long list of do's and dont's but the best advice is to be on your guard and don't be lulled into a false sense of urgency. If someone is pressuring you to pay for something then just step back, ask to talk over the phone if you need to. If in doubt, walk away."


To avoid this type of scam, here are some top tips from Auto Trader:

• Never to send money abroad. If at all possible pay the seller in person when you go to collect the car.
• You should always meet the buyer or seller before completing the sale.
• Consumers should be vigilant to fraudulent emails, checking for indicators such as, poor spelling and grammar. Similarly, if the email gives too much information it may be a sign that the seller is trying to validate or authenticate themselves.
• As with many things in life, if it looks too good to be true, it probably is.